Now enjoy Halloween theme!
This game offers a truly unique and entertaining adventure. Join to your friends to share the fun: available as a multiplayer game. Zombies are everywhere! So, it is your job to prevent the zombies from escaping! If you are not quick enough they could cross the cemetery borders making you lose your mission. Simply tap your finger on any matching zombie to make them flee back to their holes.
HOW TO PLAY
There are three modes available to enjoy:
TIME
: you have 30 seconds for tapping on the zombies in order to avoid they run away out of the cemetery.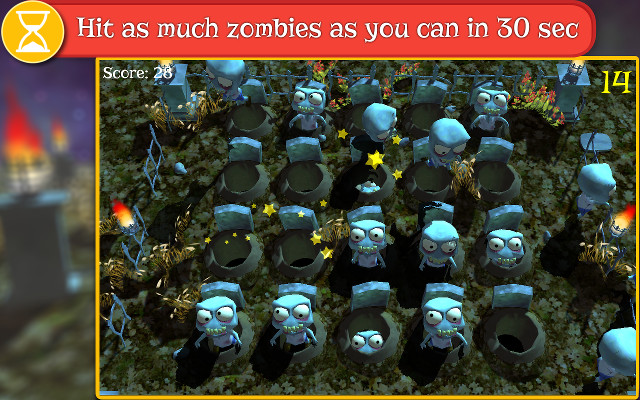 INFINITE
: there is not time, but if one zombie is crossing the borders you have lost.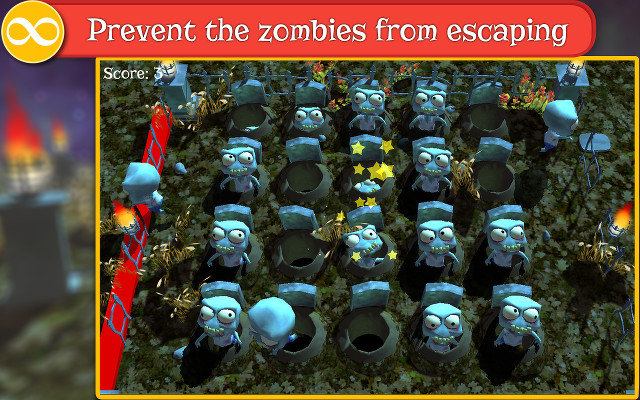 MULTIPLAYER
: you can play against someone else. Play with your friends to see who can get the highest score!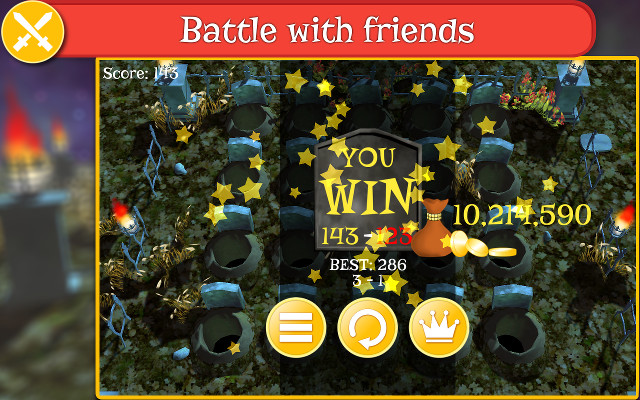 As you get you play you can get coins that will make your game easier as you can buy
boosters
that will help you in your mission:
Destiny's cross
makes that all the zombies returning to the cemetery.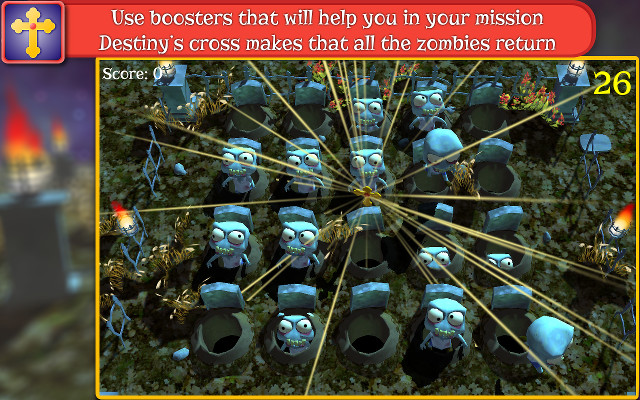 Snail substance
slows the time a few seconds every time you use it.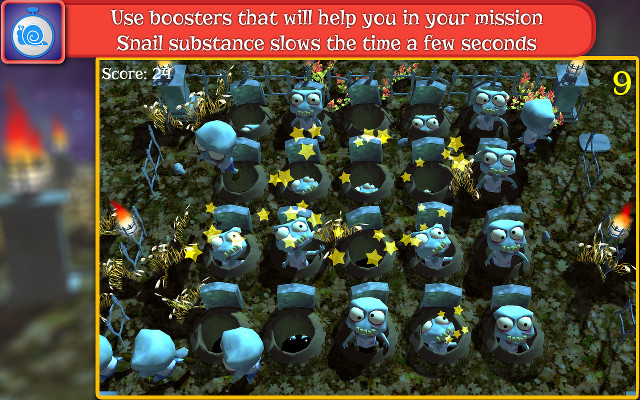 Jump's trap
makes the zombies jump in order to avoid them crossing the cemetery borders.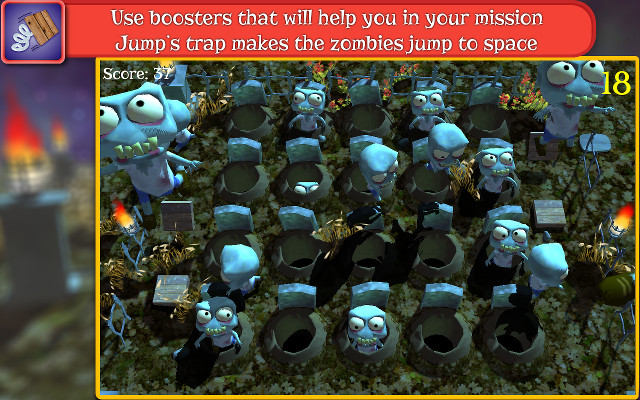 Dark holes
swallows until three zombies, it helps you with the mission.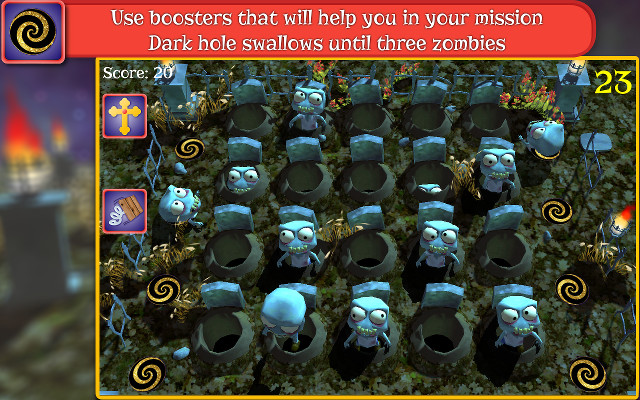 Must be 12+ to play.
Please note! This game is free to play, but it contains items that can be purchased for real money. Some features and extras mentioned in the description may also have to be purchased for real money.