Enjoy this app with 3D Christmas interactive scene, rotate your device to get a 3D depth effect, interact to change colors and launch fireworks and share screenshots with countdown to Christmas or send 'Merry Christmas' images on your favorite social media!
Hologram mode
Rotate your device and get an awesome 3D depth effect. You have two modes to choose:
Around: the perspective rotate around the tree.
Box: perspective changes as if a box inside your device.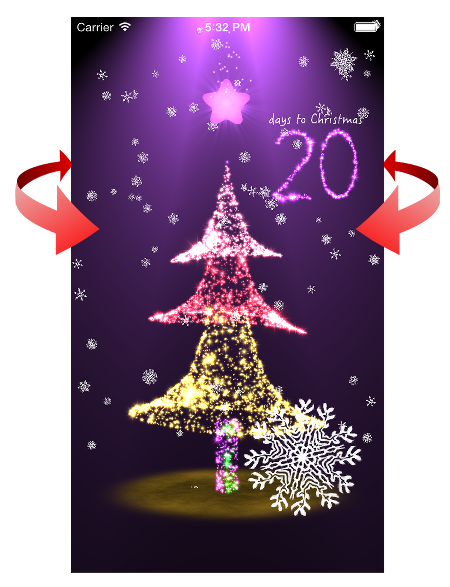 Interactive
Not only a live Christmas scene with countdown, you can interact with it:
-Rotate your device: this will change the perspective giving a 3D depth effect.
-Tap on the star: this will change the color of the scene.
-Tap on the countdown: this will launch a firework.
-Swipe to left: this will open Settings screen.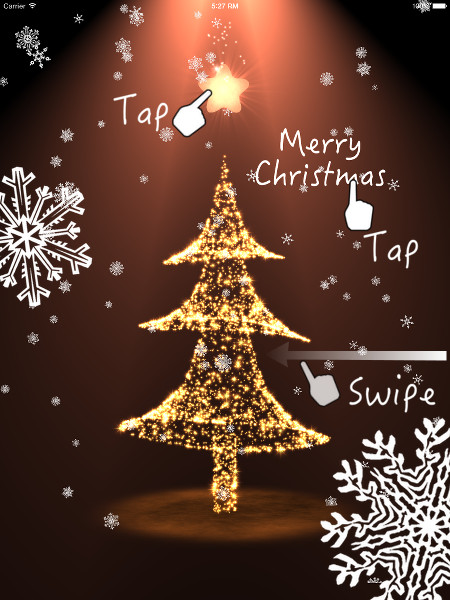 Easy Share
Tap on share button and choose your favorite media to share screenshots.
Take screenshots every day to share with your friends how many days left to Christmas.
Send 'Merry Christmas' images with a beautiful Christmas scene with your favorite colors.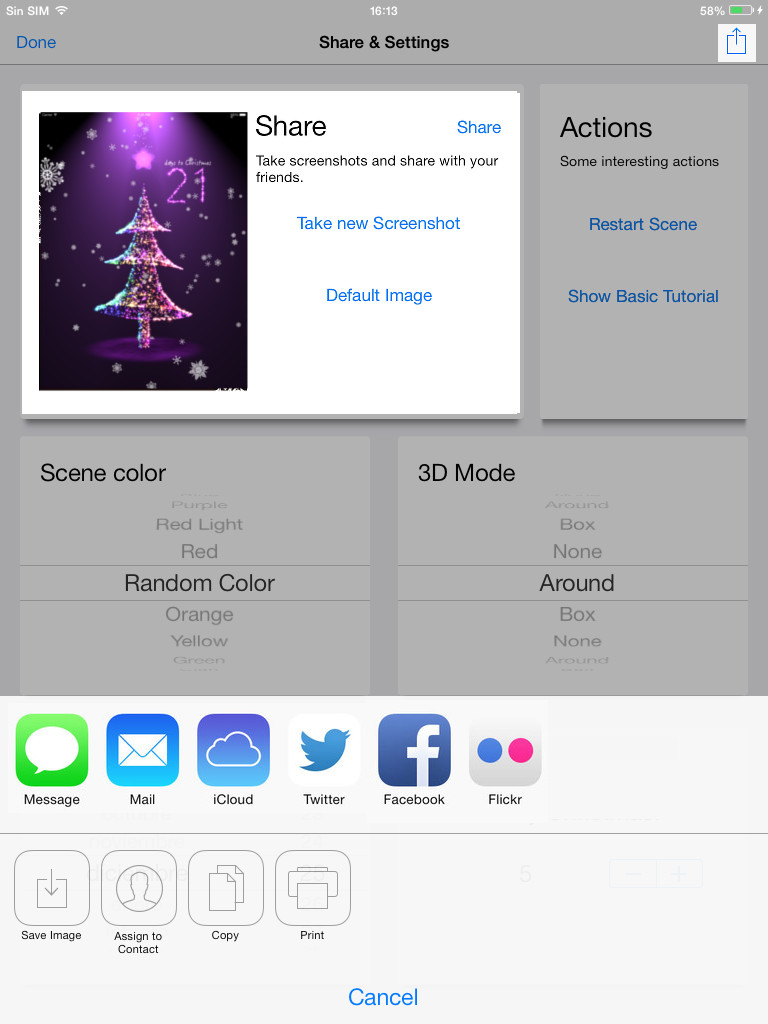 Christmas Countdown
If Christmas is your favorite Holliday you can see how many days left every day.
See 'Merry Christmas' message on Christmas date or on Christmas holidays, you can choose how many days you want to see it.
Tap on countdown to launch a firework!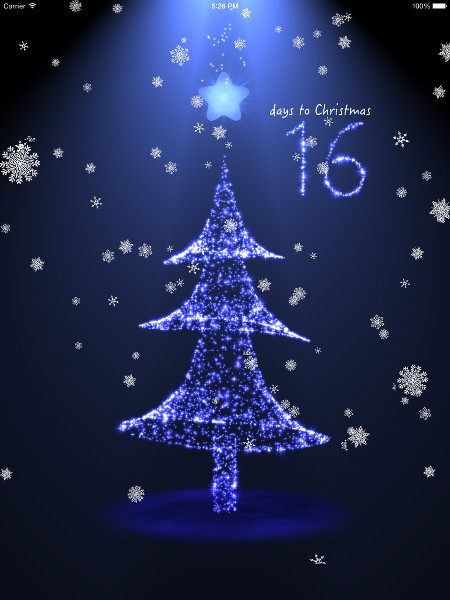 Universal
Enjoy this app on iPhone and iPad!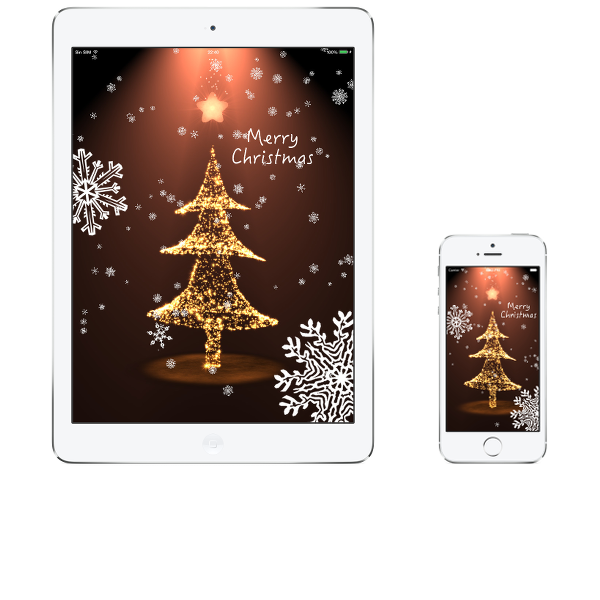 Music Credits:
WE WISH YOU A MERRY CHRISTMAS
"We Wish you a Merry Christmas" Kevin MacLeod (incompetech.com)
Licensed under Creative Commons: By Attribution 3.0
http://creativecommons.org/licenses/by/3.0/
OH XMAS
"Oh, Christmas Tree" Kevin MacLeod (incompetech.com)
Licensed under Creative Commons: By Attribution 3.0
http://creativecommons.org/licenses/by/3.0/
UP ON A HOUSE TOP
"Up on a Housetop" Kevin MacLeod (incompetech.com)
Licensed under Creative Commons: By Attribution 3.0
http://creativecommons.org/licenses/by/3.0/
DECK THE HALLS B
"Deck the Halls B" Kevin MacLeod (incompetech.com)
Licensed under Creative Commons: By Attribution 3.0
http://creativecommons.org/licenses/by/3.0/
JINGLE BELLS
"Jingle Bells" Kevin MacLeod (incompetech.com)
Licensed under Creative Commons: By Attribution 3.0
http://creativecommons.org/licenses/by/3.0/
SILENT NIGHT
"Silent Night" Kevin MacLeod (incompetech.com)
Licensed under Creative Commons: By Attribution 3.0
http://creativecommons.org/licenses/by/3.0/